The Three Modules:



Module 1: Foundations of Continuum
Module 2: Practitioner Training
Module 3: Teacher Practicum

Location: To be announced when the next training is scheduled.

Contact - Robert Litman
robert@thebreathablebody.com
206-707-1639
Wellsprings Trainings

with Robert Litman and Gael Rosewood
These training programs are designed to give participants both a theoretical and experiential understanding of Continuum as a practice, as well as helping them learn how to offer this practice as a support to others, and teach these principles in a group context.

The goal of these trainings is to educate and empower healers in many different fields to be able to use and offer this work to support the health of their clients and communities. As such, these trainings are especially appropriate for those who are being mentored by a member of the Continuum Teacher Association, those who are on a teacher track with Continuum, or those who wish to enrich their somatic practice with the methods offered by Continuum.

To see information about the specific modules, click the links to the right, or you can read below for more general information about Continuum and the overall program.

As a response to the enormous health challenges we face today:
The impact of environmental pollution and toxicity
Electro-magnetic distortions
Accelerating cost of health care and medication
Ramifications of our sedentary work and lifestyles
Societal upheavals
We are being asked to discover new ways of implementing and sustaining health.
Wellsprings of Continuum offers opportunities to move beyond all current health models, examining the dynamics of trauma and what's needed for vibrant and alive self-expression.
Health practitioners know that non-responsive tissue represents a self-limiting stance and will determine the paucity or amplitude of available nourishment.  This is a determining factor in one's state of health.  In the Wellsprings program we will look at how the body thrives on the constant stream of self-nourishment, i.e., the "flow of information" which is manifest through the arrangements of fluid molecules as expressed in our cells and connective tissues.
"The 'body' is a profound orchestration of many qualities and the textures of movement - interpenetrating tones of fertile play waiting to be incubated.. We inhabit a sea of intelligent life beckoning us to enter."
-
Emilie Conrad
The goal of these trainings is to offer aspects of Wellsprings of Continuum especially designed for those who are dedicated to the Art of Health.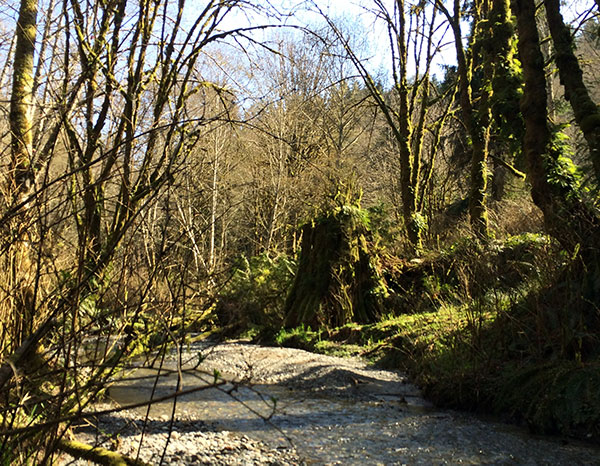 LOCATION

This training will be located at a retreat center in Washington State. Exact location to be announced once the training is scheduled.

Contact Robert for more venue and travel information.


ELIGIBILITY
If you wish to attend Module 1: Foundations of Continuum, please contact us in regards to eligibility.

To attend the Practitioner Training or the Teacher Practicum you must have:

1. 100 hrs of Continuum experience (either at workshops or in private sessions or from completing Module 1: Foundations of Continuum)
2. Submitted a completed application.
3. Completed the required readings by the time the program begins.


TUITION

The tuition for each module is as follows and does not include lodging or meals:
Module 1: Foundations of Continuum 14 Day Training - $2,100
Module 2: Practitioner Training - $900
Module 3: Teacher Practicum - $1000
Upon registration a $500 deposit is required to hold your space. For more information, click here to see the application.

WHAT DO YOU RECEIVE UPON COMPLETION OF THE PROGRAM?
The Foundations of Continuum program will give you an understanding of the historical development of Continuum and a specific knowledge of how Continuum modalities are designed for innovation. You will leave with a full sense of the scope of this work and what distinguishes Continuum from other somatic practices. The 14 days of embodied practice will deepen your ability for self-regulation, health and self-care. After the completion of the Practitioner Training you will have the skills to integrate Continuum into your private practice with clients.

You will receive a Wellsprings of Continuum Certificate of Completion after each module. In addition, if you complete Module 2 and go through a review process with Gael/Robert, you will be listed on our website as a Wellsprings of Continuum Practitioner. Some additional mentoring may be required before the official listing as a practitioner is approved.

The training hours can be used as Continuing Education Credits with many organizations, such as NCBTMB and ISMETA, as well as preparation for the Continuum Teacher Training and membership in the Continuum Teacher Association.

Please note: The Wellsprings of Continuum certificate does not authorize an individual as a Continuum Movement Teacher.


OTHER INFORMATION
Ongoing Community:
Participants of these programs are encouraged to establish and maintain a peer group for the exchange of information and experiences, through emails and yearly meetings.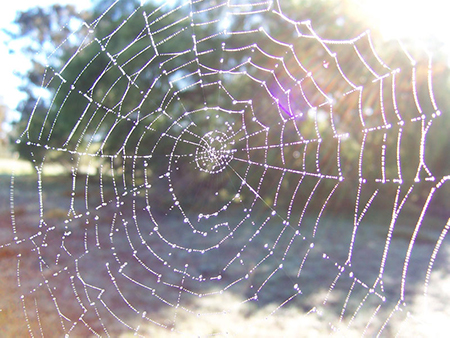 RECOMMENDED READINGS and VIDEOS
Articles and Videos in the resources section of our website.
Life on Land by Emilie Conrad
Engaging the Movement of Life by Bonnie Gintis
The Buteyko Method and the Carbon Dioxide Syndrome
by Jennifer Stark and Russell Stark
Sensitive Chaos: The Creation of Flowing Forms in Water and Air
by Theodor Schwenk
Job's Body by Deanne Juhan
Anatomy of Breathing by Blandine Calais-Germain